Foam products can be found everywhere such as sofa, chair, tape, insert packaging, baby pay mat, furniture and mattress upholstery. Here we are going to introduce how foam fabricators utilize a wide range of amazing foam fabrication techniques to make all sorts of foam products.
Foam materials are a quite large family including closed cell foam such as EVA foam, Polyethylene foam, and open cell foam such as Polyurethane foam. Those are the foam materials where you can find in foam packaging insert, cushion pad, furniture upholstery and so many applications.
Foam Fabricators can use lots of fabrication techniques to make large foam sheets or blocks into various custom shapes and sizes. Here we introduce 7 main foam fabrication techniques and processes used in foam products industry.
Let's go ahead now!
Foam Die Cutting
The foam die cutting process is very important if you want to stamp out the parts and also obtain some custom shapes as a result. We are using a multitude of tools including steel die cut molds, die cutting press machine and punching machinery in order to offer customer desired dimension.
What is Die Cutting Process?
The entire process of foam die cutting is very easy to understand. First, a custom made CAD design needs to be done. Then according to the CAD drawing, die-cutting tools will be made accordingly. Using cutting mold on die-cutting machine, foam material can be easily and accurately cut into custom shapes and sizes.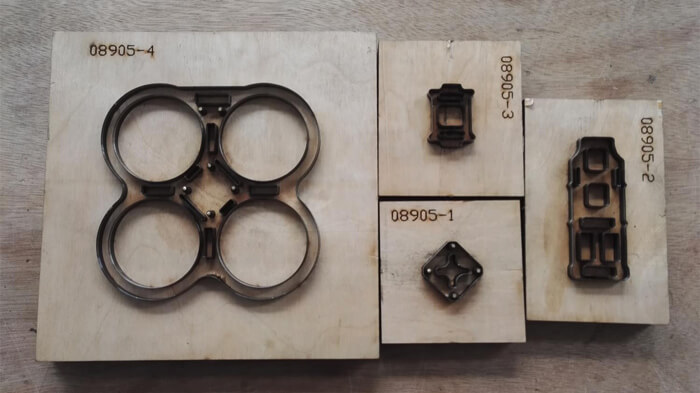 Moreover, die cutting can be made by very accurate digital cutting system. We just place the foam system inside the unit, select the desired cut digitally and then the cutting system will perform the entire process according to your own indications. The benefit here is that it allows you to get the very best results and the value can be among some of the best out there.In addition, the process is adaptable, and it allows you to obtain the benefits and features you want in a comprehensive manner. You can even work with high volumes too, since the unit can easily perform the cutting process in just a few seconds per item. This means you can manage and handle hundreds of items per hour, all while getting the value and results you would expect without that much of an issue.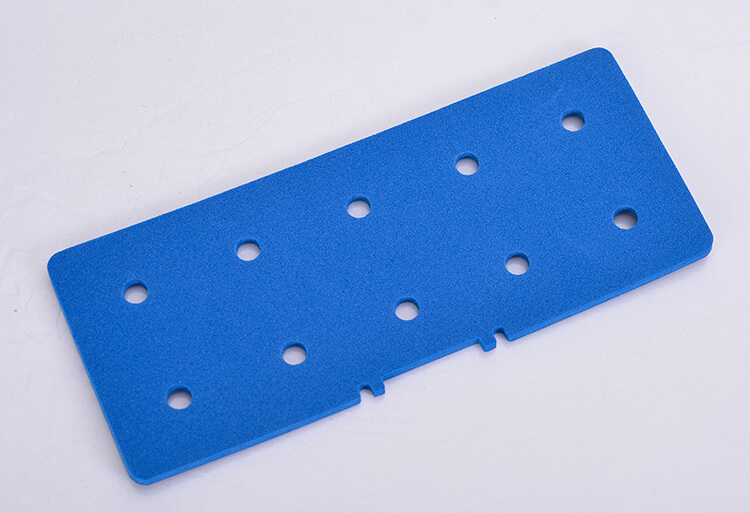 The Advantages of Foam Die Cutting
Foam die cutting system is very reliable, fast and precise. It always maintains the same features and benefits. It can offer you the comprehensive benefits and value that you always needed from something like this.It is also one kind of low cost foam fabrication techniques which are widely used in making foam gaskets, foam insert and other custom foam parts.
By choosing die cutting foam system, you will have no problem stamping out the parts and custom shapes you want. The die cutting presses have high tonnage and they are also super accurate, so each cut is performed adequately and according to the right indications.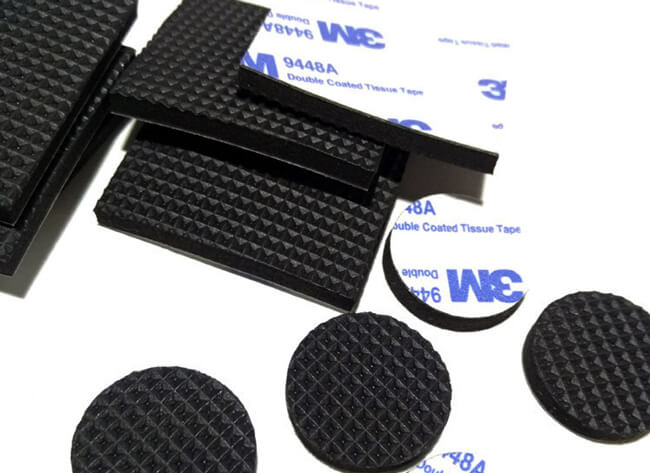 Why should you use the die cutting foam system?
Its very reliable and highly efficient, and it allows you to get the perfect cut and it can easily be adapted to your own needs whenever you need it the most. Not only that, but you are always in control and you can feel free to adapt and adjust everything according to your needs. The quality is always second to none, and you always receive the ultimate accuracy without having to worry about any issues.
Die cutting technique can be used to fabricate a broad range of foam parts such as foam insert, foam rubber gaskets and other custom foam products.
Vertical & Horizontal Cutting
Both vertical & horizontal cutting services are designed to offer the best foam cutting experience on the market. They are very handy and versatile techniques to make foam product into regular shapes including square, strip, rectangle etc..
What is Vertical & Horizontal Cutting?
Vertical saws are suitable for breaking down the large buns of foam and other materials. If you want to make the pieces smaller and easier to manage, this is the right way to do it. We will take the large piece, put it inside the vertical saw and then we will adjust the cutting blade to wanted sizes. Once that is done, the cut will be performed accurately with the best attention to detail. Each cut will be delivered with the utmost quality and value at any given time.
Horizontal saws are also very helpful, but in their case these are used to either skive or slice open or closed cell foam to a certain thickness. The results you can get here are very good, and the way you use an unit like this is super easy too.
What we do here is we place the desired cell foam, and then we choose the desired target thickness. Once we do that, we start using the unit as quickly as possible, and that will offer us all the benefits and results that we expect. The value is among some of the best, which is exactly what you need to take into consideration in that perspective.
The Advantages of Vertical & Horizontal Cutting
Since the entire process happens digitally, you always get the results you expect without having to worry about any downsides. This puts you in control and it offers all the benefits and value that you need in that regard.
Vertical and horizontal cutting are designed to be a very important part of the fabrication process. They are easy and high efficient foam cutting techniques. They can bring in front very impressive results all the time with good accuracy, and they are fully managed to deliver the highest quality and most accurate cuts all the time.
CNC Contour Cutting
What is CNC Contour Cutting?
CNC contour cutting is a very famous and well-known cutting technique for custom foam fabrication. This technique is accurate and well-organized which can show effective results with accurate cutting.
CNC is referred to computer numerical control cutting and it cuts along the outline by using a fine cutting process. Modern technology is used while cutting so it enhances the production capacity, speed and precision. It is used for foam material cut in complex shapes and make outlines. It works with different techniques related CAD technologies.
These CAD technologies help in improving size of custom foam products like accuracy in size, increase the cutting speed and boost material yield.It is more productive than other techniques like regular die cutting technique. This contour cutting technique is able to process a broad range of foam materials as well as polyethylene foam, polyurethane foam and EVA foam. This technique is being used in industry at wide range. It can be used in furniture industry, auto industries, packaging industry and many other industries.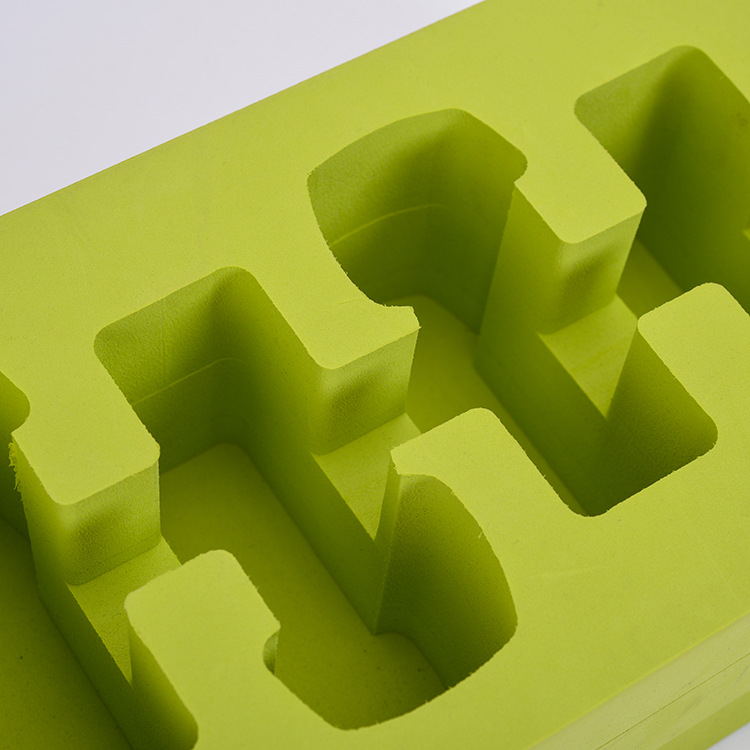 CNC Contour Cutting Used in Various Industries
In Carpentry
There are times when the carpenters need to perform cutting on caissons and furniture as well. This technique works on solid wood panels, all types of wood and the panels that are made from derivatives. Now you know that how CNC is helping the carpenters in their daily life tasks. You will have to just cut out the models and the displays, right after the computer had made the 3D design. It will also allow you to make wider or thinner cuts even for large pieces in the plates, no matter what material is being used in the pieces.
For manufacturers and engineers
It is being used in manufacturing once it has been introduced, as this method help to increase the competitiveness and affordability. This happens because the pieces get machine very quickly but the standards are kept very high. You can also cut all the pieces randomly and can select the size and cut them according to the need. Pieces can be manufactured having complex geometry or even if it metallic. It can be used inn may fields, as in equipment protection, aeronautics and transportation.
In architecture
When the architectures create drawings images out of their designs, then the cuts are made so that the CNC cutting can be done on many types of materials. Moreover, the cutting can also be done on polystyrene, plastic, foam and wood.For model and prototype manufacturing.
There are modern factories that are well equipped and digital machines are being used, these machines are able to design the objects with the help of computers, so eventually they can be cut with ease afterwards.Many materials can also be created such as models, displays, advertising materials, prototypes with the help of some uncommon precision out of the materials. The uncommon materials can be foam, plastic and aluminium.
Usage in the signage field
Sign makers also use this computer numerical control in order to create the wide range of outstanding outdoor and indoor signage, from the placards to the signs. With 3D, engraving, or even for the complete cutting, CNC can be used to create the faultless shapes. It is done by drilling the materials such as aluminium, wood and many other materials. It can reproduce the design created by computer without any hassle and apparent difference.
Convoluting – Convoluted Foam/ Foam Convoluting
When we talk about the inexpensive and affordable method of doubling the foam production, then we surely are talking about another widely used foam fabrication techniques – foam convoluting.
How convoluted foam works?
Well, this method works this way that we split a single sheet of foam into two of same size and thickness. It can work for acoustic reasons, but when we see its usage in the modified foam then it does not work there, inside a mattress.Now you might be thinking that how on earth, one foam can get us two foams? Well, it is a logical question, so let us find the answer for this question. If you are getting this foam then you just are buying the air, because the original foam is not there. Half the weight of the foam is removed so there is only half the weight and original foam is left.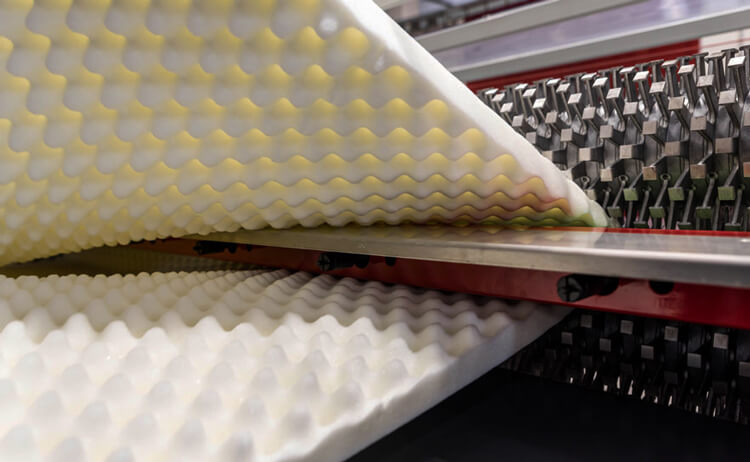 The Advantages of Foam Convoluting
By this method we get the maximum yield that will change the surface of the foam and provide with many benefits such as pressure redistribution and comfort. Mattress manufacturers are trying hard to reduce the cost of manufacturing so they are looking for the cost effective ways. For example, if you can get two foams out of one foam of same size and thickness then it is the best way you can ever use. If one can double the foam production by making this foam, they have to use the egg crate foam right inside the core.
This method is absolutely astounding that the manufacturers can save a lot more money. When we can get two for the price of one then this absolutely is the best way to manufacture the foam.
Foam convoluting is one of the best way to double the manufacturing process, and it is good to use and to make it more comfortable, different techniques are being used along with it as well.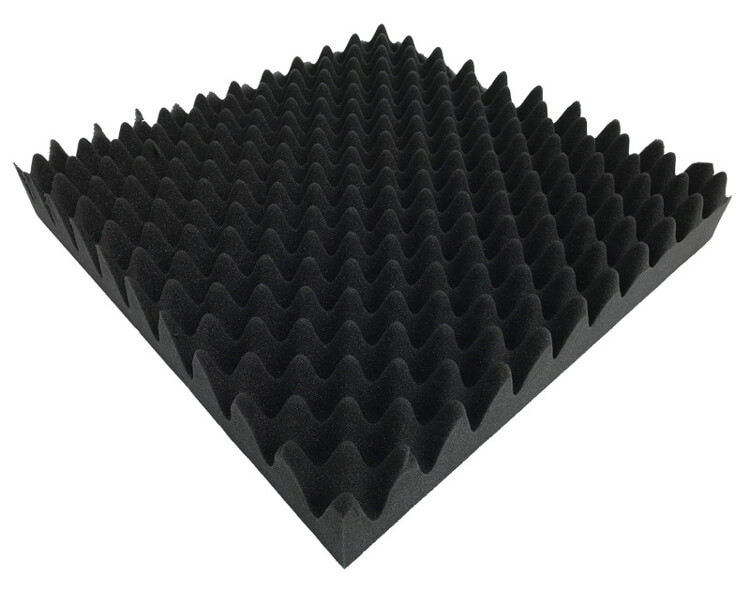 Now, you are clear about this working process, and we will have a look on the modification of the surface of foam when we are using this process. The things that can be altered are:
Spacing in between the pattern

Size of the pattern

Depth of the cut

The Pattern
The Applications of Foam Convoluting
Surface of the foam can be modified by using this process on customizable basis. We can use it in healthcare and bedding applications, such as mattresses, overlays, and positioners. When we are able to modify the surface of the foam then eventually we can do a lot with it.Here are the functions foam convoluting:
To enhance the circulation of air

To maximize the comfort but the support is not compromised

Pressure is redistributed so that the comfort can be enhanced
Foam Lamination – Heat Lamination & PSA lamination
What is Foam Lamination?
Lamination is a process where two or more materials are brought together and are also bonded or secured. Once the two materials are bonded and secured it becomes one material. This one material is known as a composite material. The two most common types of foam lamination are heat flame lamination and PSA adhesive lamination.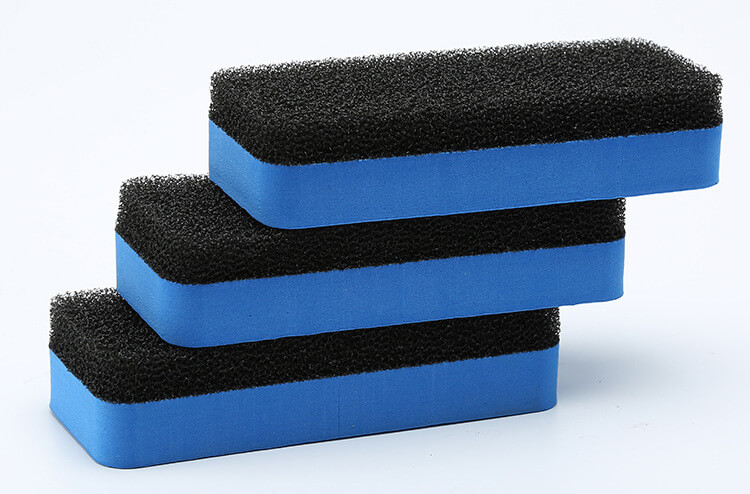 Heat Lamination
Heat lamination also called flame lamination is a process that foam material is moved through a controlled flame. This flame changes the surface of the foam to a liquified state. Another type of material or textile is then placed in direct contact with the liquified surface of foam. The bringing together of the two materials is done in a controlled manner. As the liquified foam cools down, a bond is formed at the point between the foam and the textile. The bond's strength depends on the speed and distance of the foam when it passes through the controlled flame.
The products formed with the use of heat lamination include soft goods such as padding, thermal wear, insulation products and interior components such as the seating in automobiles. Also in some cases such as making foam packaging, heat lamination is used to make thicker foam sheets for making large foam insert packaging.
PSA Adhesive Lamination
PSA stands for Pressure-Sensitive Adhesives. PSA products are part of a combination of several components or material laminated together. When they are laminated together, they are known as a PSA construction. The PSA adhesive lamination process starts with what is known as the coating line. This coating line creates the "adhesive sandwich" in which two or more materials are bonded together. The coating line runs through two coating stations – the silicone coating station and the adhesive coating station. The coating line also runs through two ovens the release drying oven and the adhesive drying oven. After the line has run through the two stations and the two ovens it will reach the lamination station.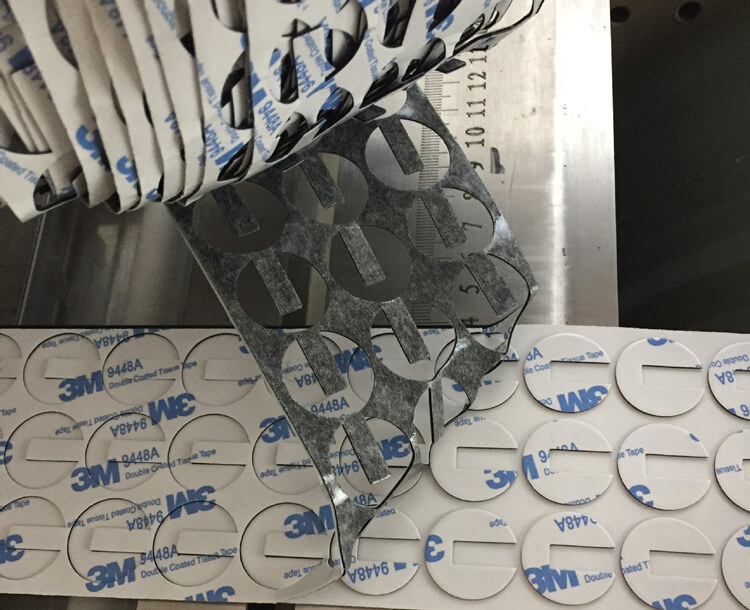 At the lamination station, the rewind station and the facestock are used to laminate the all the materials on the line together to create a PSA product.The products that are helped formed using this sort of include sporting and gymnastics equipment, military equipment, garments, insulation, drapery, bedding, car seating, office equipment and upholstery.
The Advantages of Heat Lamination & PSA Lamination
The advantages of heat lamination are that no adhesive base material are required. Not using adhesives reduces the cost of the lamination process. It also eliminates the possibility of adhesive creep or the failure of the bond. The materials from heat lamination are also easier to recycle. A thin layer of foam can be used as a bonding agent in heat lamination between two other materials. This enables bonding without any extra thickness.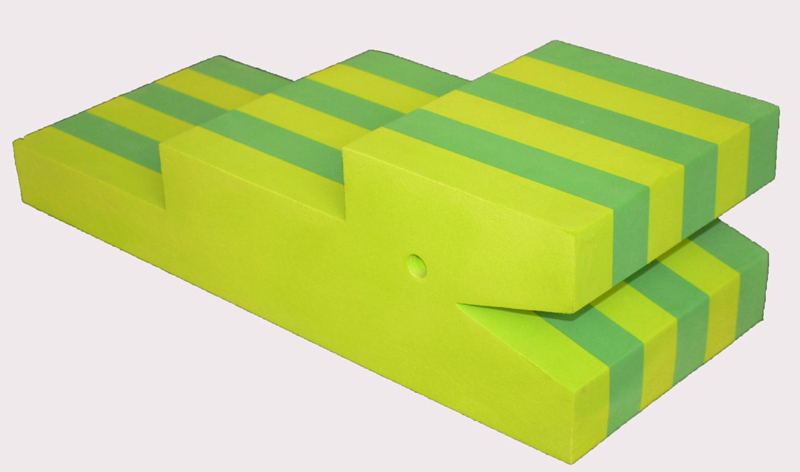 The primary advantage of PSA adhesive lamination is that the products are often thinner and lighter. This form of lamination can bond materials that are different. This reduces concerns that two materials might be incompatible. PSA adhesive lamination also eliminates the need for refinishing or applying a new coating to the surface of materials and products.
Thermoforming
What is Foam Thermoforming?
From the word "thermo", one can deduce that the process involves heat and temperature in one way or another. In essence, thermoforming involves placing a thermoplastic foam sheet in an oven, and applying heat until it reaches its pliable temperature. Then the heated sheet is immediately placed in or on a mold with the desired shape and size and allowed to solidify.The word "thermoforming" is a general term used to describe several foams forming methods – including some of the most popular ones including vacuum forming, compression forming and encapsulation molding. Thermoforming is actually one of the easiest and the most widely employed foam forming process for complicated foam fabrication projects.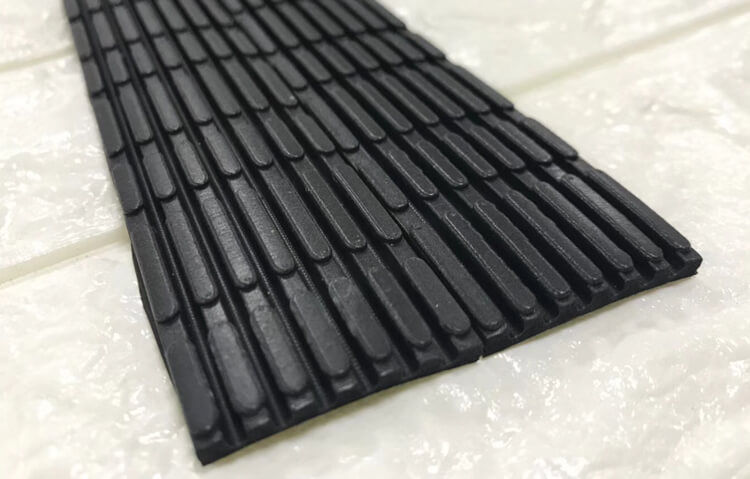 Common Thermoforming Methods Advantages and Applications
1. Vacuum Forming
Vacuum forming is a type of thermoforming technique in which rigid plastic or closed-cell foams are heated to a pliable temperature, then applying vacuum pressure between the mold surface and the pliable sheet to suck out any trapped air. This allows the sheet to conforms to the shape or characteristic of the mold upon solidification.
Advantages of Vacuum Forming
• Precision
A very important quality of any foam forming process is precision. It is generally agreed that vacuum forming methods enable manufacturers to design products, according to specifications compared to other methods. Particularly when the part is expected to fit into another.
• Cost
Another benefit of the vacuum forming process is that it is cost-effective. This can be attributed to the relatively cheap tools needed and the fact that batch production can be achieved from one sheet of thermoplastic.
•Applications
Vacuum formed plastic products find application in the automotive, electronic, food and pharmaceutical industries.
2. Encapsulation Molding
Encapsulation molding is a form of compression molding. This method involves creating smaller encapsulations which may be placed into the mold and molded around via a traditional process. It is an excellent way to add strength, function and different material or components encapsulated into molded foam composites.
Advantages of Encapsulation Molding
• Strength and Stiffness
This is the primary benefits of encapsulation molding. It allows foam products to be made with the same level of strength and durability while decreasing wall thickness.
• Unique needs and characteristics
Encapsulation molding makes it possible to meet the customer's special needs and functions that the molded parts cannot provide on its own.
Application
Encapsulation molding primarily finds application in the manufacturing of medical and electronic parts. Also, it forms an important part of the encapsulation injection molding process for integrated circuits.
3. Compression Molding
Compression molding is a thermoforming process used to produce 3-dimensional molded foam and composite parts. It involves preheating thermoplastic foam sheets, which is then placed into an open, heated mold cavity and then closed with a top plug and compressed so that the pliable plastic material makes contacts with all areas of the mold.
Advantages of Compression Molding
• Allowing the use of advanced composites
Manufacturers make use of advanced composites materials because they tend to be stronger, stiffer and more resistant to corrosion compared to metal parts.
• Creation of Complex Parts
Compression molding makes the creation of very complex and intricate parts possible.
• Application
Compression molding typically used to make larger and moderately curved parts. Compression molded parts find applications in the manufacturing of safety protection part such as foam knee pads and automotive parts such as hoods, fenders, scoops, spoilers, as well as smaller, more intricate and complex parts.
Foam Injection Molding
What is Foam Injection Molding?
Foam injection molding is a process that involves taking thermoplastic material and inducing a colorant and blowing agent to expand the material out. The mixture is then short-shot injected via nozzles into the standard injection molding tool. The blowing agent helps activate and push resin materials evenly into cavity packets. Once cool, the solid skin is formed against the mold.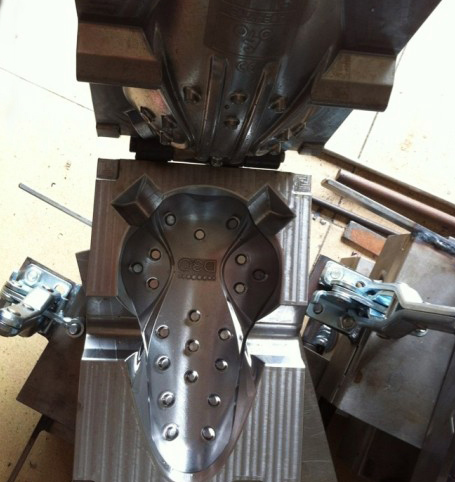 Here is a video to show you the detail process of injection molding technique:
The advantages of foam injection molding
1. Significantly reduced part weight (10% to 30% lower weight)
2. Aluminum molds used in the process cost lower
3. Faster cycles as heat is transferred more efficiently with aluminum molds
4. Appealing and consistent surface characteristics
5. Increased strength and stiffness
6. Allows you to make thick and intricate parts without sink marks or depressions
7. Allows foaming of virtually any thermoplastic
8. Lower raw material costs and lifetime tooling
Foam injection molding also allows wider range of density foam systems making it very useful for a wider range of applications in automotive, electronics, furniture, housewares, marine, medical, retail, telecommunications and more. Examples of products are pallets, shelving units, medical housings telecom enclosures and utility boxes among others.
Conclusion: Above mentioned 7 main foam fabrication techniques are widely utilized in foam industry and products. Thanks to those important resources, we are able to deliver and create complicated and creative foam products on the market.
For any further question regarding foam fabrication techniques, we are here to provide you with the support. All you need is to get in touch and let us know how we can assist.