Foam tubes, also called foam pipes or foam grips, are widely used in various application such as heat insulation and shock absorption. Today we are introducing 3 mainstream foam tubes – Nitrile foam tube,  Polyethylene foam tube and EPDM foam tube.
Get to know Nitrile foam tubes in a short time
Nitrile foam tube: What is it?
Vinyl Nitrile Foam is a polymer blend of PVC and Nitrile material. PVC Nitrile Foam is a flexible closed-cell and semi closed-cell foam, high-quality plastic which is practically indestructible and known for their outstanding cushioning, shock absorbing, dampening, thermal and acoustic insulating properties, while being flame retardant.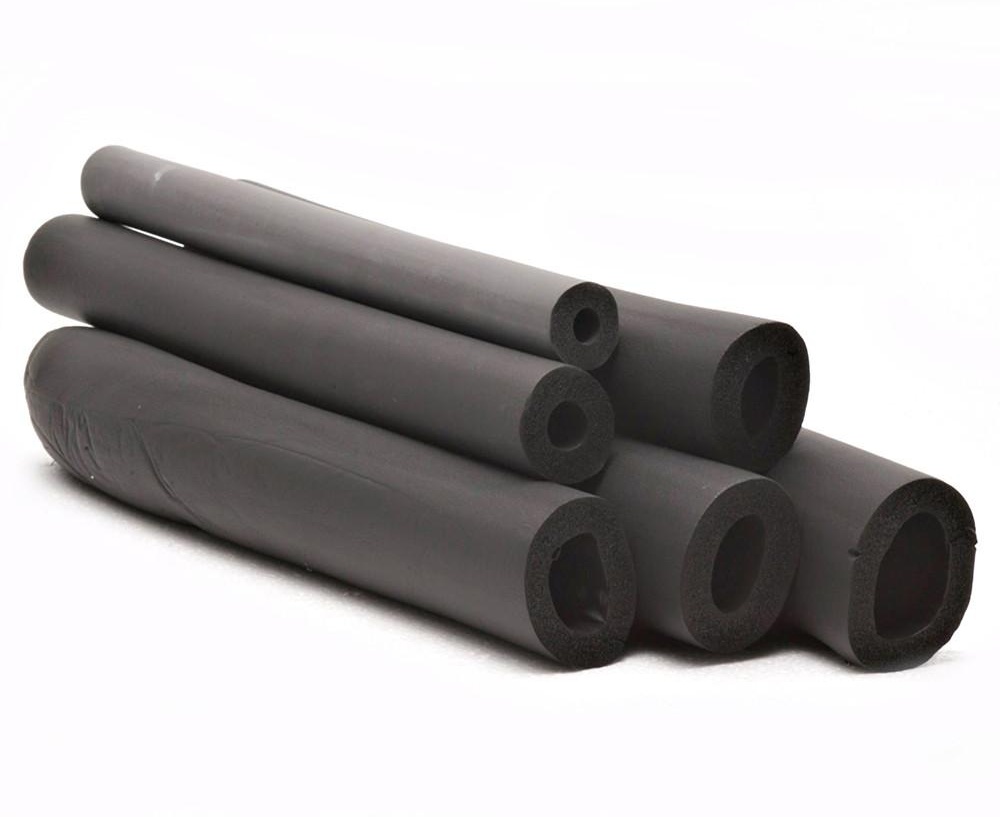 Also, PVC Nitrile Closed cell foam has strong resistance to weathering, abrasion, petrochemicals, acids, and solvents. The foam is highly conformable while retaining the ability to return to its original state even after long periods of compression. helped by the fact that the foam has a low compression set.
Black or gray in color, with a smooth, tough outer protective skin, PVC Nitrile foam comes in several densities and in numerous thicknesses. It is available in tubes, coils, and sheets. Generally, Nitrile foam materials can be die-cut to the customers' requirements and specifications.
The advantages and properties of Nitrile foam tubes
Highly flexible and lightweight

Good compression set

Highly resistant to most chemicals

Impressive conformability

Self-extinguishing properties

Water resistant

Thermal and acoustic insulation

Good shock absorber

Available in antimicrobial grade

Dust and fiber-free properties make it applicable to a wide variety of surfaces.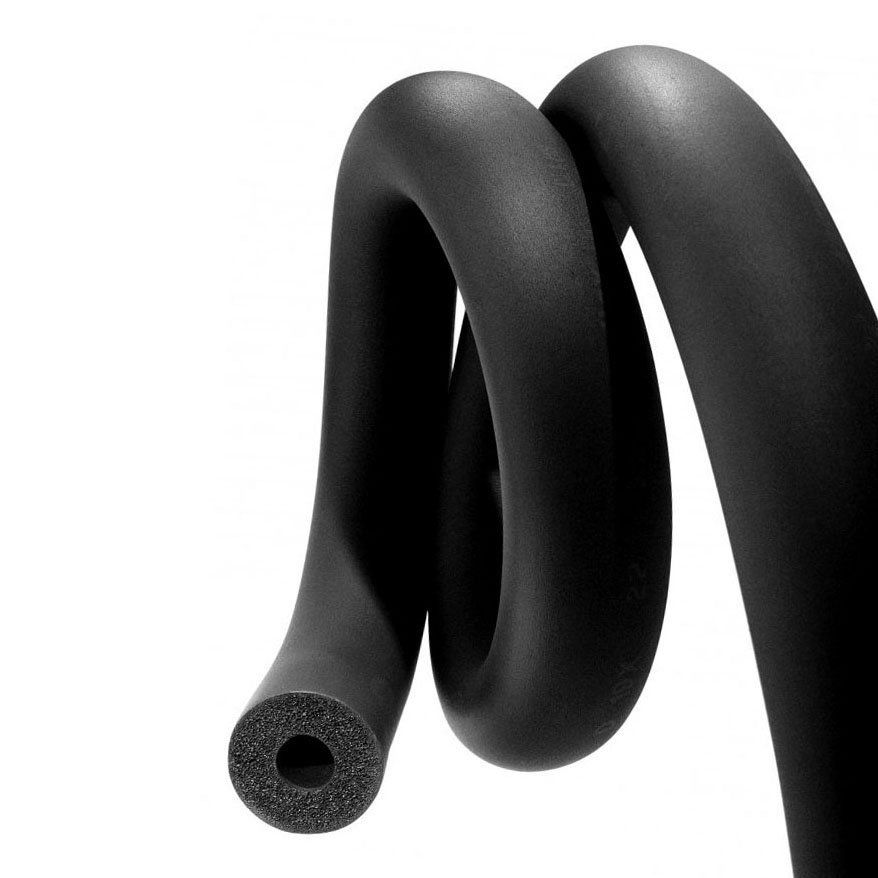 The application of Nitrile foam tube
Due to the several desirable qualities that the PVC Nitrile Foam possesses, it finds application in a wide variety of areas.
Vinyl Nitrile foam tubes are available in several inner and outer diameter specifications which can fit into copper pipes while the sheets are commonly used for the insulation of ducts and flat surfaces.
The Nitrile Foam Tubes are excellent for windows and split air conditioning system and plumbing works – such as for making seals and gaskets for sealing out air, dust, and moisture. Nitrile Foam Tubes are waterproof insulation so can be used to keep pipes dry and prevent corrosion. Nitrile Foam Tubes particularly find wide applications in hot water or cold water transmission units, air-conditioning units, and other ducting systems seeing that it has excellent thermal insulation properties.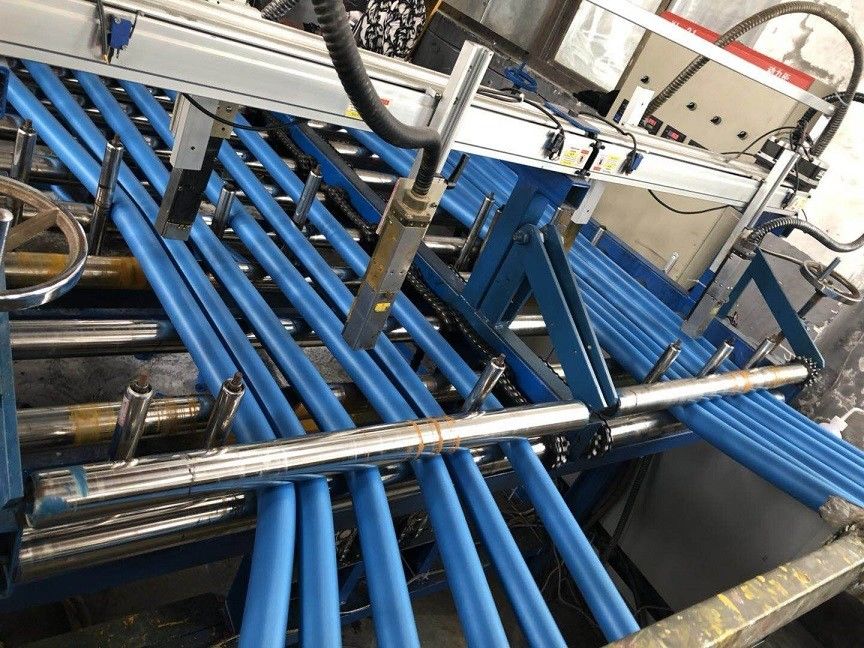 Furthermore, Nitrile Foam materials are among the most functional in the market and its amazing qualities makes it the go-to material for several outdoor applications. There are the HVAC seals and gaskets for obvious reasons. Nitrile gloves are also popular products of PVC Nitrile Foam. They are highly puncture-resistant and sensitive. Also, as expected, are usually a great fit for the hands and resistant to chemical attacks.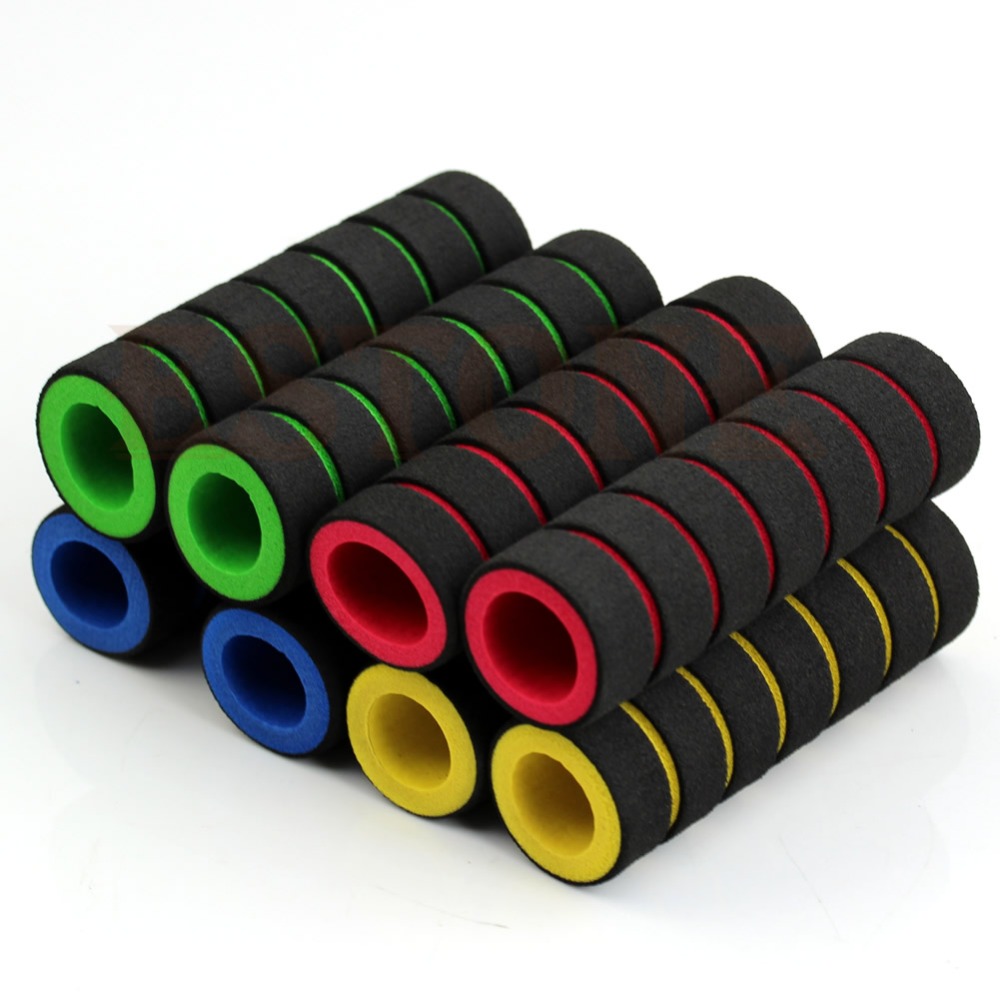 some common applications of Nitrile Foam materials include:
Constructions seals

Seal strip and gaskets

Nitrile foam tapes

Nitrile foam gloves

Protective padding

Pipes, ducts and tanks
Take a quick look at Polyethylene foam tube
Polyethylene foam tube: What is it?
Polyethylene foam is a resilient closed‐cell foam, which means that it is made of millions of bubbles, sealed off from each other. Polyethylene foam is commonly found in sheets, cylinders and tubes.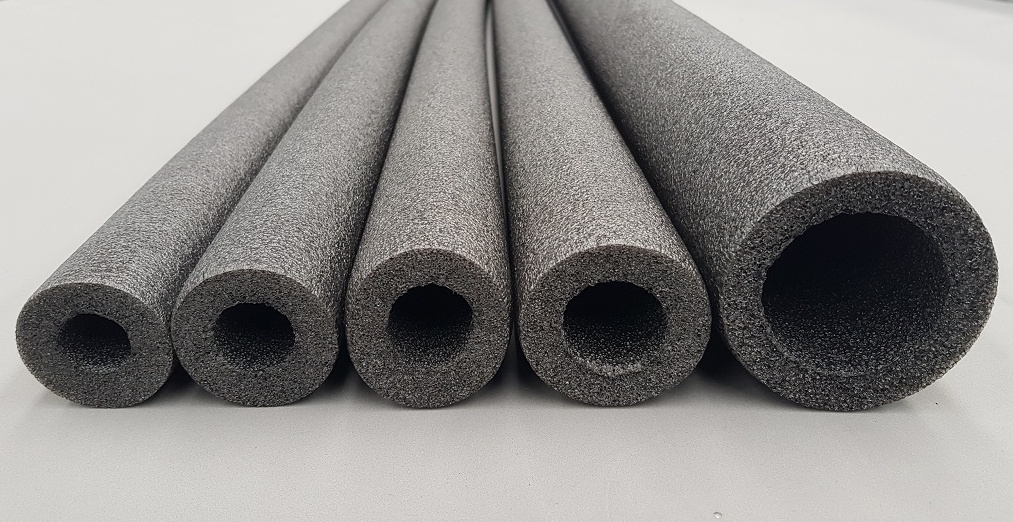 Polyethylene foam tubes come in a variety of diameters and lengths and are an effective solution for liquid, gas, and fluid transfer applications. They are formed by heating polymer compounds, melting them and fitting them into different shapes of molds in extruder.
The advantages and properties of Polyethylene foam tubes
Polyethylene foam's chemically cross-linked construction represents the greatest advantage of polyethylene foam tubes. Indeed, polyethylene's characteristic as a closed cell foam makes it waterproof, strong and rigid, differentiating it from open cell foams. Being a resilient material is a strong argument in favor of polyethylene foam tubes: along with being resistant to water, they can resist solvents, petroleum products and microbes – preventing the growth of mildew, mold and bacteria.
Along with that, polyethylene foam is a strong, flexible, tear resistant and shatterproof material that absorbs shocks in packaging and padding, providing cushion and security.
Furthermore, it can receive additives which means that it can be made (and some varieties of products are) anti-static and fire retardant. These properties represent benefits in terms of packaging, handling and transporting delicate electronics: they dissipate electro-static charges that can potentially damage components.
Along with being able to resist heat and flames, fire retardant foams can, in certain instances, self-extinguish. These thermal insulation properties provide polyethylene with a competitive advantage over untreated materials.
Regarding polyethylene foam pipes, the main benefits are that they are inexpensive and allow insulated tubes. Wrapping pipes in foam keep the water inside them hot for a long period of time, getting rid of the need to let the water run after each use waiting for the heat to come, which in turn saves a considerable amount of water and money.
Overall, polyethylene's attributes contribute to a long durability of the product and, as a result, long-term cost savings.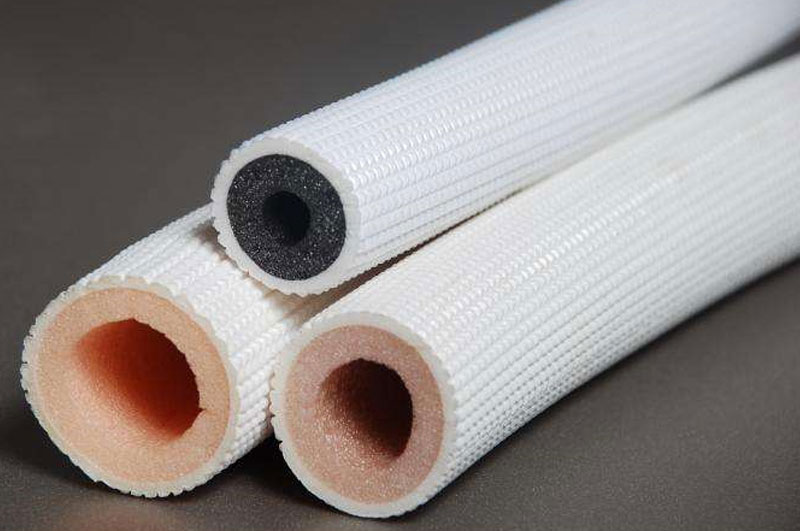 The application of Polyethylene foam tube
Polyethylene foam's versatility allows it to be applied in many different settings, such as archery targets, long-term storage, still plate gaskets and bond breakers. Yet, the most common application of polyethylene foam is packaging, especially with fragile goods, because of its capability of absorbing impacts, knocks or bumps during transportation.
Industries that use polyethylene foam include construction, automotive, electrical, glass and glazing, shipbuilding, railways, aircraft and aerospace and engineering in a broad sense.Some varieties of polyethylene foams can also be used in highly specialized jobs, such as sensitive machinery or building structures.
However, polyethylene foam tubes are used to a greater extent in masonry and concrete work.
Here to learn something about EPDM foam tube
EPDM foam tube: What is it?
EPDM is an effective application that is especially proposed to endure the outdoor courage. This foam is durable and outstanding as well as can be used both in water and sunlight. It is similar to Nitrile PVC foam if we compare the appearance, feel, purpose and stability but Nitrile PVC foam is more cost efficient and less expensive. Before purchase of any product we must keep in mind the quality material, so the first step to select the right tube that is also suitable for your application. EPDM grip is highly recommended as compare to other tubes because it is a medium density rubber tube.
Ethylene-Propylene-Diene-Monomer is highly recommended for outdoor courage because the application can provide services of a temperature from -30ºC to 110ºC. EPDM can have an outstanding confrontation to ozone, UV rays, steam, alkalis, acids and oxygenated solvents. It has just normal resistance to oil.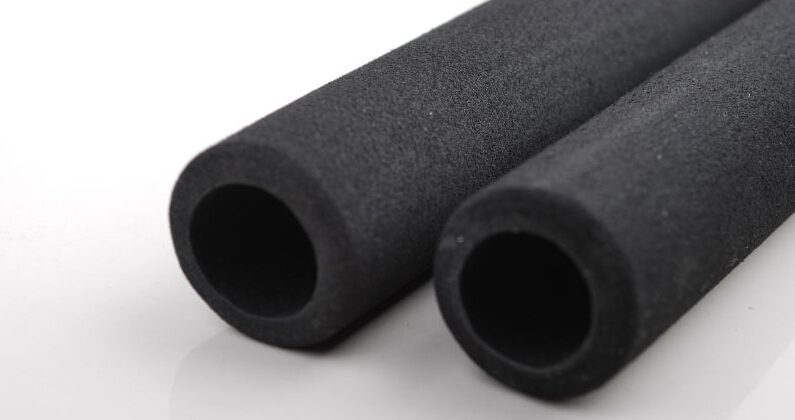 EPDM foam tube is commonly used in making building, automobile, ship doors and windows. It is also used in various industries that make spare parts and motorcycles. EPDM is a soft and buffed type of product and made from various foam methods. Most of the basic foams are comes in a straight foam tube. As foam grips are important and usually represent the less costly foam grip style. Most of the people look one or two ends radius of the tube that provides a more refined look. Generally, when hand grip tubes made most of the manufacturers look for the size dimension, thickness of tube, length, material and packaging.
Size dimension:

EPDM foam tubes can be easily made through inside diameter, grips normally should be 0.125" smaller so that it can be easily grip and will be covered. The downscale feature gives a stiff shape and if a grip size is long then 0.125" diameter is not require for stiff fit.
Thickness of tube:

generally, thicker tubes provide more ease and surely are comfortable but it costs more as well. Average thickness of tube is 0.2 inches and it provides the best performance and is durable for mainly applications. Thick tubes are especially designed for those who use foam tubes as stuff cushions.
Length of tube:

there is no limitation of the foam tube length, but there are few restrictions to be followed in correspondence to covering and shipping and the typical maximum length should about 25 inches.
Material:

foam tubes come in various forms and different material that include NPVC, EPDM and resilience.
The advantages and properties of EPDM foam tubes
EPDM contains the best sheet that confront with the fresh or salty water. EPDM is also good with ozone, UV and oxidation.

Great temperature and weather condition properties. Specially EPDM application is good for outdoor use.

An EPDM feature provides a perfect use of water and is also a best choice for filtered water application.

It also contains WRAS material that can be utilized for particular applications.

EPDM is basically good in all aspects as well as less costly, because EPDM used for lower cost polymer that provides the best high quality processing capacity.

EPDM conducts low electricity.

It is mainly used for the production of extruded rubber.

Due to EPDM features and properties it can be mainly used because it is highly flexible and also can be function in various conditions.

In appropriate surroundings its parts will work more effectively and gives a long lasting result without any breakage.

Silicone and EPDM has very similar properties but EPDM is less costly and durable.
The application of EPDM foam tube
EPDM foam rubber is medium density foam that gives the right combination of smoothness and stability. These kinds of tubes are highly preferred and frequently used.  EPDM foam tube is perfect for outside application and is easily available in the foam tubing market.  You can consider to use EPDM foam tube if you need something works well in severe weather conditions.